Christine Taylor is revealing what led to her decision to rekindle her romance with Ben Stiller.
On Tuesday, Taylor joined her "Wedding Singer" co-star Drew Barrymore on "The Drew Barrymore Show" and revealed the timeline of her relationship with Stiller.
The 51-year-old actor said that the couple "knew each other for six months, got engaged, got married within a year, and had (daughter Ella) the following year."
"Family was always a priority, but I think Ben and I started growing in different directions," Taylor said. "And when we made the decision to separate, it wasn't something we wanted to talk about publicly or take lightly."
BEN STILLER, CHRISTINE TAYLOR WERE 'BOUNCED RELATIONSHIP' BEFORE MARRIAGE: 'WE DID NOT TAKE IT SERIOUSLY'
Taylor and Stiller married in 2000 before splitting in 2017. During the coronavirus pandemic, the couple decided to give their relationship a second chance.
During their time together, "we got to know who we are," Taylor said.
Ben Stiller and Christine Taylor rekindled their romance in 2020. (Axelle/Bauer-Griffin/FilmMagic)
"I think we have these growth powers, even as adults. And we needed time to figure that out."
CLICK HERE TO SUBSCRIBE TO THE ENTERTAINMENT NEWSLETTER
In February 2022, Stiller confirmed to Esquire that the couple's rekindled romance began in the early stages of the pandemic, when he decided it was best to get back together with Taylor and their two children because it would be his only way. be able to see during the lock.
"Then, over time, it evolved," Stiller explained. "We split up and got back together, and we're happy about that. It's been really wonderful for everyone. Unexpected, and one of the things that came out of the pandemic."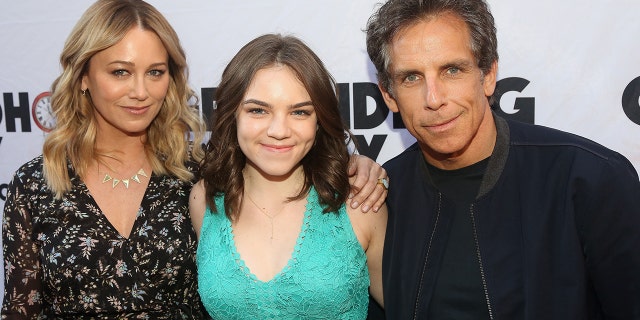 Christine Taylor and Ben Stiller with their daughter, Ella Stiller, in 2017. (Getty Images)
Stiller and Taylor share 20-year-old daughter Ella and 17-year-old son Quinlin.
CLICK HERE TO GET THE FOX NEWS APP
"We were always a family unit," Taylor told Barrymore. "So when the pandemic hit, and we all had to figure out where to hang out, we all ended up in our house with two teenagers, and we found our way back.
"We had so much time to talk. There were no other distractions…it just happened organically."
Janelle Ash is an entertainment writer for Fox News Digital.