The husband of a Massachusetts woman who disappeared around New Year's Day made more than a dozen disturbing Google searches, including "10 ways to dispose of a dead body if you really need to" and "how to stop a body from decomposing" in the minutes before he had originally told police he last saw his wife, prosecutors said Wednesday.
Prosecutors presented their evidence against Brian Walshe, 47, in Quincy District Court after issuing a murder warrant Tuesday in the death of his wife, Ana Walshe, 39.
Along with being accused of assaulting and beating his wife with the intent to murder her, Brian Walshe is charged with moving her body or remains, according to the criminal complaint. He pleaded not guilty to the charges.
More coverage on the disappearance of Ana Walshe
Disturbing Internet searches
Evidence prosecutors presented in court offered disturbing new details about Brian Walshe's actions in the hours before and after he previously claimed he last saw his wife.
In the early morning hours of Jan. 1, in the hour before Brian Walshe originally told investigators that Ana Walshe had left their home in the wealthy suburb of Cohasset, he made the following Google searches from his son's iPad: "how long before a body starts to smell," "how to stop a body from decomposing," "10 ways to dispose of a dead body if you really need to," "how long for someone to be missing to inherit," and "can you throw away body parts?"
Ana Walshe.via NBC Boston
Later that morning, Brian Walshe's Google searches included: "how long does DNA last," "can identification be made on partial remains," "dismemberment and the best ways to dispose of a body," "how to clean blood from wooden floor," and "what happens when you put body parts in ammonia?"
On Jan. 2, Walshe's internet searches included "hacksaw best tool to dismember," "can you be charged with murder without a body" and "can you identify a body with broken teeth," prosecutors said.
That same day, he purchased three rugs and cleaning supplies, prosecutors said.
Blood, weapons, DNA found in dumpster
On Jan. 3, surveillance video captured Walshe traveling to a dumpster in Abington, a town about 15 miles southwest of Cohasset, where he was seen carrying and discarding items that appeared to be heavy.
Police later tried to track down those bags, but they had already been destroyed after having been picked up and transported for shredding and incineration, prosecutors said in court.
Brian Walshe also conducted more Google searches that day, including: "hair on dead body," "what is the rate of decomposition of a body found in a plastic bag compared to on a surface in the woods" and "does baking soda make a body smell good."
On Jan. 4, the day Ana Walshe's employer reported her missing and police interviewed him at his home, Brian Walshe bought towels, a squeegee and a trash can at HomeGoods, T.J. Maxx and Lowe's, prosecutors said.
When authorities arrived at the house, they saw Brian Walshe's Volvo had a plastic liner and the seats were down; a few days later, the liner was gone and there were fresh vacuum streaks, prosecutors said.
On Jan. 5, the day the search for Ana Walshe became public, Brian Walshe's phone records show he traveled first to a day care center and then to his mother's apartment complex in Swampscott, about 40 miles north of Cohasset. Surveillance video captured him in an area of the complex where a dumpster was located.
Authorities later searched the contents of the dumpster after they had been moved to a waste transfer station in Peabody, a town about 5 miles north, and found 10 trash bags that included stains consistent with blood, tape, rugs, a Covid vaccination card for Ana Walshe, a hacksaw, cutting shears, a hatchet, and clothing and a Prada purse that Brian Walshe had told investigators Ana Walshe was last seen with,
Both Brian and Ana Walshe's DNA were identified on slippers also found in the trash bags, and Ana Walshe's DNA was found on clothing inside the bag.
On Jan. 8, prosecutors searched the family's home and found blood in the basement, a damaged knife with blood on it, another knife, a heavy duty large tarp and plastic liners. Police arrested him the same day.
There has not been any activity on Ana Walshe's credit cards since she was last seen, but phone records indicate that her phone was at the family's home on New Year's Eve until 3:14 a.m. on Jan. 2, at which point it was turned off, prosecutors said.
Prosecutors also pointed to an Internet search they said Brian Walshe made Dec. 27: "what's the best state to divorce from."
The probable cause affidavit and arrest warrant, which would typically include the above details, are impounded until March 10, according to a court order. Impoundment prevents the public, but not the parties, from gaining access to the records.
No emotion in court
Brian Walshe entered the courtroom Wednesday morning just before 9:20 a.m., wearing a gray shirt and handcuffs and standing behind a glass partition. Throughout the preceding, Brian Walshe looked around the room but showed little to no emotion. 
He only spoke once when Judge Mark Coven asked him whether he understood the charges. "I do," Walshe replied.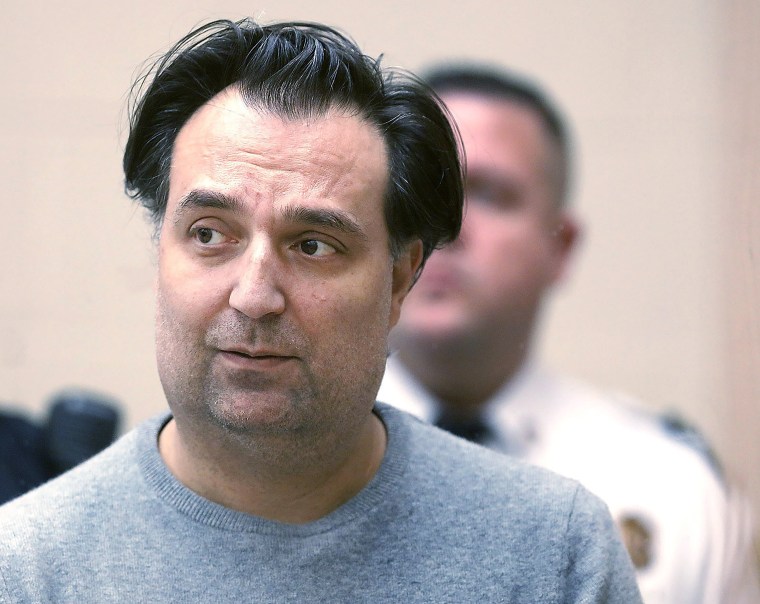 Brian Walshe faces a Quincy Court judge on Jan. 9, 2023.Greg Derr / Pool via AP
In a lengthy statement, Brian Walshe's lawyer, Tracy Miner, claimed the media "has already tried and convicted Mr. Walshe."
"It is easy to charge a crime and even easier to say a person committed that crime. It is a much more difficult thing to prove it, which we will see if the prosecution can do. I am not going to comment on the evidence, first because I am going to try this case in the court and not in the media. Second, because I haven't been provided with any evidence by the prosecution," Miner said.
Miner asked the court that Brian Walshe be released from custody — where he has been since his Jan. 8 arrest on the charge of misleading an investigation — which the judge denied.
Brian Walshe is being held without bail pending indictment. He is next due in court for a status hearing on Feb. 9.
If you or someone you know is experiencing domestic violence or the threat of domestic violence, call the National Domestic Violence Hotline for help at 1-800-799-SAFE (7233), or go to www.thehotline.org for anonymous, confidential online chats, available in English and Spanish. Individual states often have their own domestic violence hotlines as well.
Advocates at the National Domestic Violence Hotline field calls from both survivors of domestic violence as well as individuals who are concerned that they may be abusive toward their partners.