2023 NCAA WOMEN'S SWIMMING AND DIVING CHAMPIONSHIPS
We're now just a few hours away from the start of the Women's NCAA Championships, and unless you've been living in a cave, surely you've entered our annual Pick 'em Contest (just kidding, but hopefully you remembered to submit your predictions in time).
With the beginning of the meet set for 6 p.m. ET, it's time to take a look at the contest submissions and see who the big favorites are this week, plus which events readers are split on.
Notable Results:
Virginia was picked to place first in the 200 free, 400 free, 200 medley and 400 medley relays by an average of 99.22 percent of readers, including 99.8 percent in the 200 free relay.
Stanford was selected by 82.2 percent to win the 800 free relay, followed by UVA at 14.2.
The biggest individual favorites were Kate Douglass in the 200 breaststroke (98.1%) and Claire Curzan in the 200 backstroke (95%).
The biggest one-on-one showdowns figure to be in the 100 freestyle between Gretchen Walsh (50%) and Maggie MacNeil (48%), and the 100 butterfly between Douglass (48.4%) and MacNeil (46.5%).
Although there's a ton of anticipation for Douglass versus Alex Walsh in the 200 IM, 85.9 percent of voters are backing Douglass compared to just 13.8 percent for Walsh.
The 200 fly has four swimmers receiving more than 14 percent of votes, while the 200 free and 100 back both have three athletes picking up more than 15 percent of first-place picks.
Below, find pie charts of the results of each event, showing which athletes or relay teams earned the highest percentage of first-place votes per event.
200 MEDLEY RELAY
800 FREESTYLE RELAY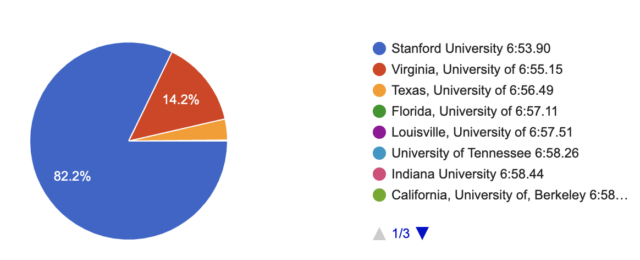 500 FREESTYLE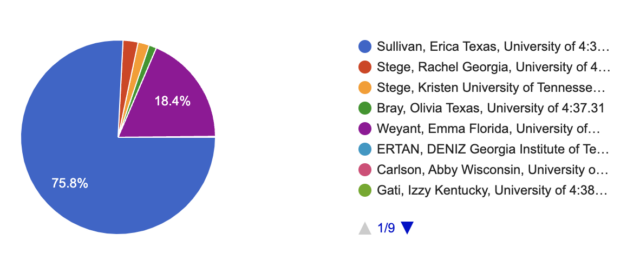 200 IM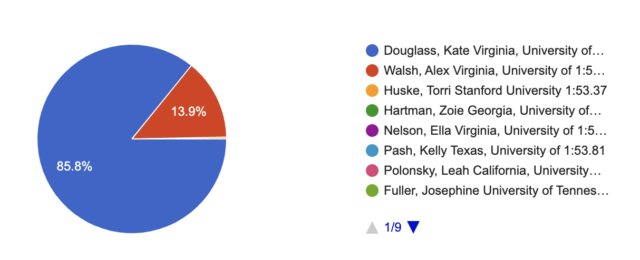 50 FREESTYLE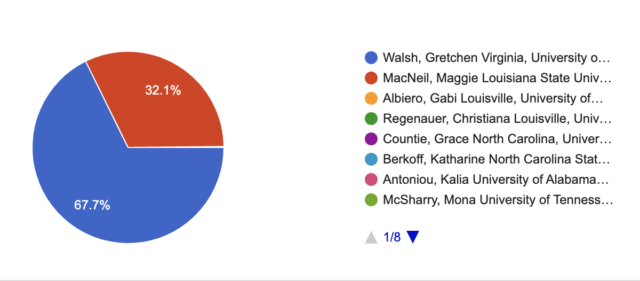 200 FREESTYLE RELAY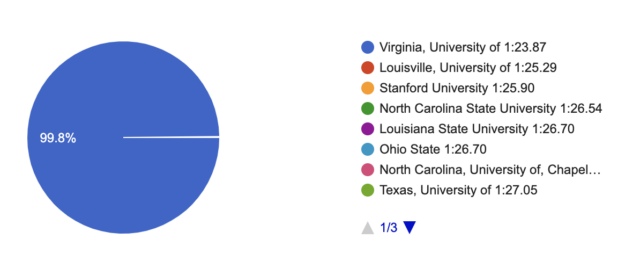 400 IM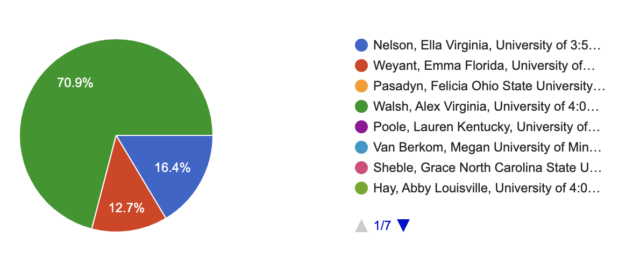 100 FLY
200 FREESTYLE
100 BREASTSTROKE
100 BACKSTROKE

400 MEDLEY RELAY

1650 FREESTYLE
200 BACKSTROKE
100 FREESTYLE
200 BREASTSTROKE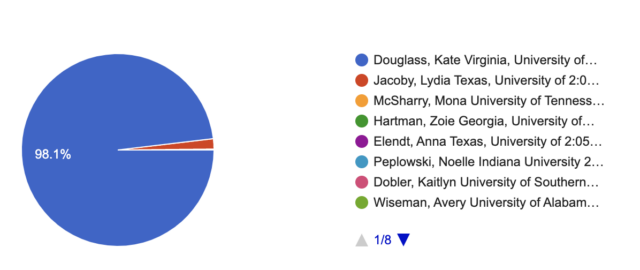 200 BUTTERFLY
The swimmer receiving 30.7% of votes is Alex Walsh.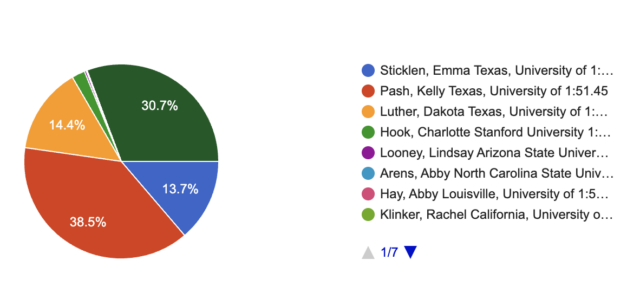 400 FREESTYLE RELAY