The Cincinnati Marlins have a storied history featuring 18 Olympians, 23 Olympic medals, 60 national champions, and 15 world records. But new head coach Brandon Voorhies wants the club to be known for more than its past.
"I want to pilot the program back to success on the state and national levels," said Voorhies, who took over the program as interim coach last September before being promoted to a full-time role last month. "I want the Marlins name to be recognized for our continued success, not our past accomplishments."
Since joining the club as senior program director in the summer of 2021, Voorhies has coached 44 top 10 all-time Marlin performances. In October, one of his swimmers, Thackston McMullan, was selected to attend the USA Swimming Select Camp at the U.S. Olympic Training Center in Colorado Springs, Colorado.
McMullan, an honorable mention on the way-too-early list of top recruits from the high school class of 2024, committed to Cal in the fall. Last year as a sophomore, he led his St. Xavier High School boys squad to a runner-up finish at the state championships as he won an individual title in the 500 free by more than four and a half seconds.
Check out the full Q&A with Voorhies below, where he lays out his vision for the future of the Marlins program in addition to neat tidbits such as his favorite training set.
SwimSwam (SS) – Congratulations on earning the job as head coach and CEO of the Cincinnati Marlins. What was your reaction when you first learned you would get the role?
Brandon Voorhies (BV) – I'm humbled by the opportunity to step into this role and lead such a historic program. The board has been so supportive of me during the interim period and I'm so thankful for their backing.
SS – What are your priorities as the new head coach and CEO of the Cincinnati Marlins?
BV – My number one priority is program development and implementation. I'm looking to elevate our club where we are consistently producing Olympic Trials qualifiers, Junior National qualifiers, high caliber state and high school swimmers, a program that produces a team that can peak to win their championship meet. My second priority is community engagement. The Marlins are launching a learn-to-swim program and will be partnering with local summer clubs to engage the city as a whole and not just the pockets of the community that we already serve. Finally, I am committed to having a team culture that develops and shapes the character of our athletes. We have already taken steps this short course season to create opportunities for our athletes to develop their leadership skills in the community and among their teammates.
SS – How do you set up your training program for your athletes to find success at different levels of competition?
BV – Before the beginning of the season, weeks of planning goes into each group's season plan. We continuously update that plan throughout the season as the group progresses. Having a plan is important but that plan changes depending on what I'm seeing in the group. Morale is everything in this sport. Happy swimmers are fast swimmers, so I work hard to maintain the focus and excitement of the group on our end of season goals. With so many meets to prepare for, we specialize our training for each athlete to make sure that they're preparing physically and mentally for each meet.
SS – A successful age group program is the life blood of a club team. How do you develop successful age group swimmers?
BV – Age group swimming is about creating an environment for swimming to be fun and exciting. Kids, especially young kids, come to swim practice to see their friends and work together towards a common goal. Building the staff to support the swimmers as they grow and develop is so important. Our staff here at the Marlins does outstanding work developing our age group swimmers.
SS – Five years from now, how do you want SwimSwam and the swimming community to describe the Cincinnati Marlins?
BV – The history that surrounds Cincinnati swimming and the Marlins is astounding. Since the Marlins were founded, the team produced 18 Olympians, 23 Olympic medals, 60 national champions and 15 world records. I want to pilot the program back to success on the state and national levels. I want the Marlins name to be recognized for our continued success, not our past accomplishments. I think it's important to honor the history of this club but to not allow where we were to distract us from where we're headed.
SS – Why should a swimmer, at any age, want to swim for the Cincinnati Marlins?
BV – The Marlins program is designed to reach swimmers of all abilities, from their first flip turn to their first state title, we are constantly striving to be the best at what we do.
SS – Are there any coaches that you admire and why?
BV – Jason Roberts at the Countryside YMCA in Lebanon, Ohio, was my mentor in my first club coaching job. He taught me so much about how to build successful programs. I still lean on him today when I have questions. Someone that I have looked up to since I started coaching is Eddie Reese at the University of Texas for the way he talks to his athletes and has nurtured the team culture through decades of work.
SS – What's your favorite set to put up on the board for your team?
BV – My favorite set is 20×25's streamline flutter kick on your back, on :20/:25 seconds. The kicker is, the first 12.5 yards must be underwater dolphin kick. If you miss a cycle, you sit out for two and get back on when your cycle comes around. It's a badge of honor to be able to complete all 20. I love watching the confidence in underwater kicking develop in each athlete as we attempt this set several times each short course season.
About Hasty Awards
Hasty Awards is proud to be a national supplier of youth awards with a long-standing reputation for providing fun, yet economical, awards for all sports and age groups.
Our goal is to provide our customers with:
Fast Turnaround Times
Exclusive Award Designs
Professionally Designed Custom Awards
State of the Art Technology
Reputation of Excellence and Experience
Great Customer Service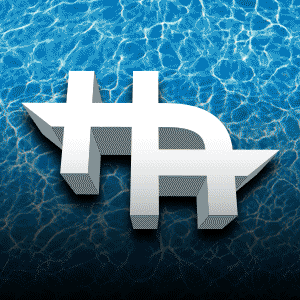 Hasty Awards is a SwimSwam partner.